Beauty Spa in the Inland Empire
Look Gorgeous & Feel your Best
At Redlands Blade & Lash in Redlands, California, we know how important it is to look and feel your absolute best. That is why we offer professional spa solutions to improve your outer beauty. We focus on your aesthetic problem areas. We make sure you are comfortable and relaxed for your skin or body services. Our experienced staff will attend to you with individualized care and personal service every time you visit our spa.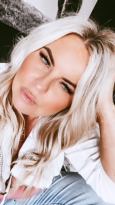 Ericka C.
Owner / Master artist
Ericka was voted top 15 artist in Disruptors magazine. With over 10 years of experience, Erica has a true eye for beauty and stays on top of trends by constantly revitalizing her style and skills!
Book AN APPOINTMENT